Hello everybody! Most recently, my build of MacBigSur, which is based on Kubuntu 20.04, was released, and according to user feedback, it has become very popular. So I decided to update it, and do a little bit.
The appearance, as before, resembles the popular operating system from Apple – but do not forget that you are using Linux, and you will not find those proprietary MacOS applications in this assembly.
Let's see what has changed since the previous version.
MacBuntu 20.04.1 What's New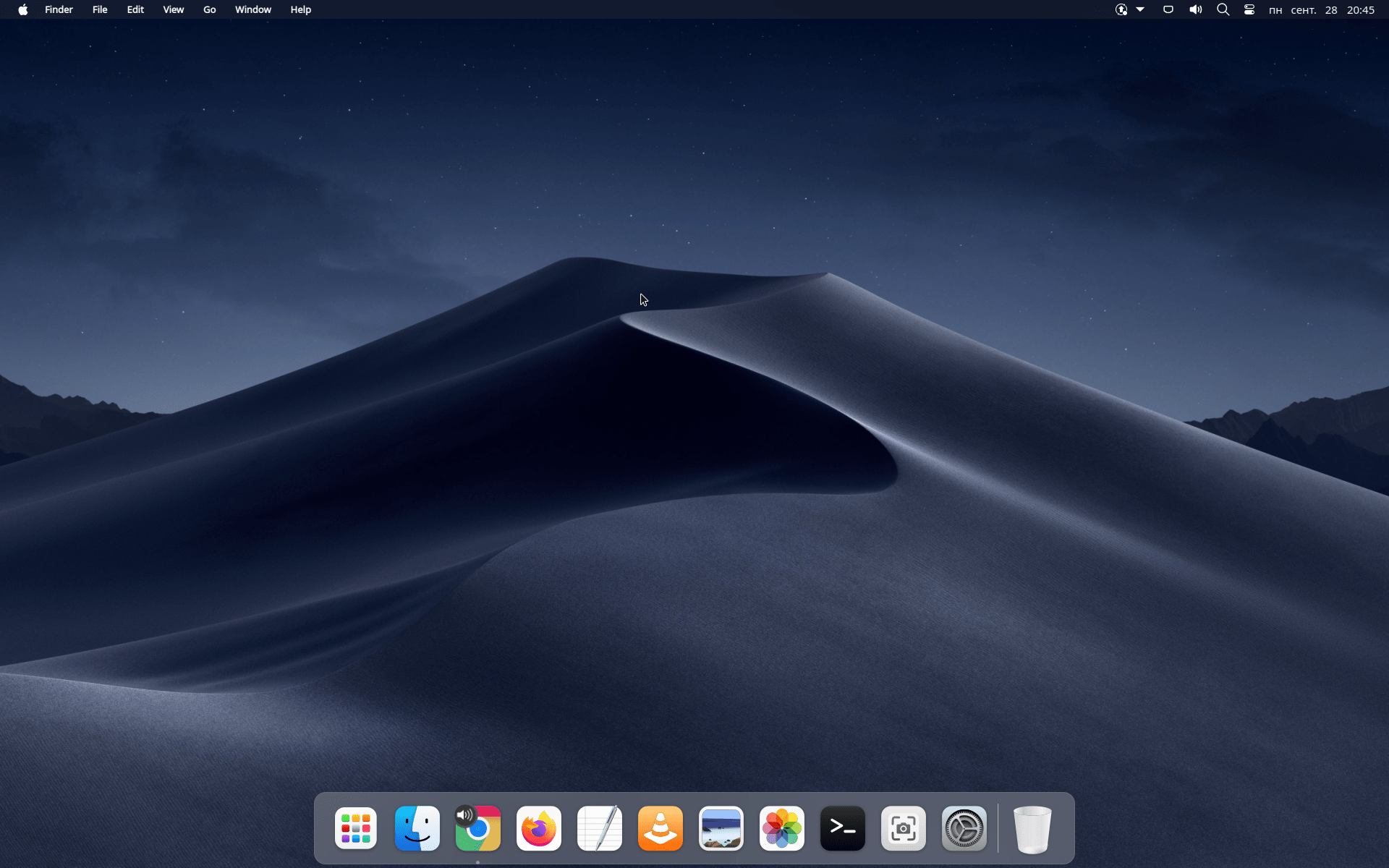 Last time, some wrote to me that when the system starts, the apple is not displayed, and the assembly is loaded with the Kubuntu logo – everything is fixed, and now, when you load the assembly for the first time, you will have the apple logo on your screen.
Also, some didn't like the default wallpaper, but I wanted to do the best and take what this assembly was created for – to be similar to MacOs. Therefore, in this version, the default wallpaper was changed, and now, during the day, your wallpaper will change dynamically (during the day it will be light, and at night it will be dark).
The Firefox browser has been redesigned to look more like Safari.
The Google Chrome browser has been removed from the build at the request of users.
All other applications remained unchanged, and here are some of them
Wine of the latest stable version
Lutris for installing games
Vlc – as default player
LibreOffice – office suite
Okular – for viewing images
Thunderbird – mail client
Ktorrent – for torrents
And other useful applications
Download MacBuntu 20.04.1
You can download the latest version of the MacBigSur assembly as before on Google Drive (on the torrent tracker, the assembly is available only for the previous version, so if you want the latest version, download it from the link below)
After downloading, create a bootable USB stick using Ventoy, or another tool, and install as a normal Linux operating system.
Give it a try, write your wishes and comments in the comments below. And if you liked the build, and you want to receive further updates, there is a DONATE button in the right sitebar, where you can support the project with any amount.
P.S – Updated 21.11.2020
Fixed Boot Kernel error in VirtualBox
Added Stacer utility
Added search launcher Albert