GNOME Extensions Shell is code written by third parties to empower GNOME desktop users.
The GNOME extensions site – extensions.gnome.org has a huge library of shell extensions that you can easily turn on and use.
However, before you start downloading extensions, you need to follow some steps to enable them on your system.
Install extensions on Ubuntu 20.04
You must install the plugin in your preferred browser. Install using the links below:
Google Chrome, Vivaldi     Firefox     Opera
After installing and enabling the plugin, open a terminal and run the following commands in Ubuntu:
sudo apt install chrome-gnome-shell
Go to extensions.gnome.org via a browser and select your preferred extension. In the upper right corner of the extension page, click on the button to enable it.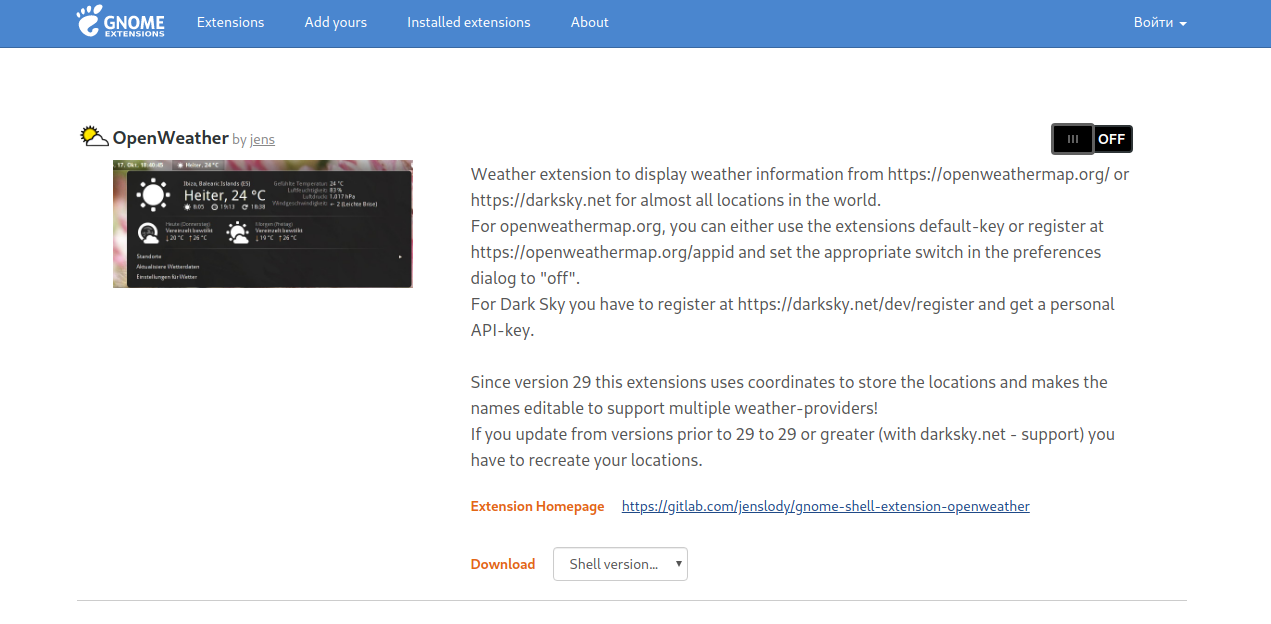 In the confirmation dialog box, click Install. Wait for the installation to complete and the extension is ready to use.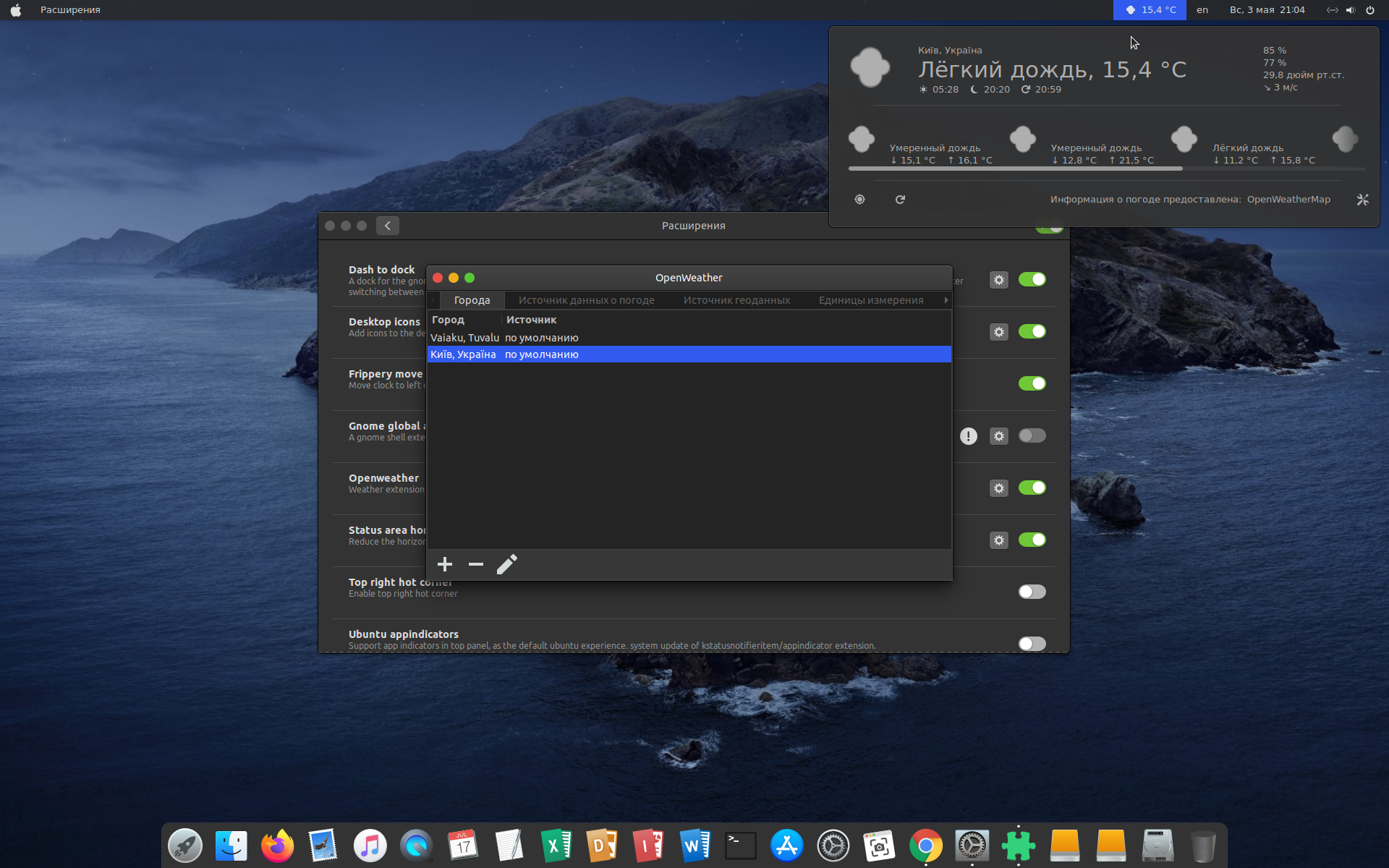 For further configuration, open the GNOME Tweak tool, where you can configure the parameters of all installed extensions.
If you don't have Gnome Tweak yet, you can install it using the command
sudo apt install gnome-tweak-tool
After installation, find "Advanced Settings" in the application menu, and launch
You can also see and configure all your extensions directly in the browser by going to the "Installed Extensions" tab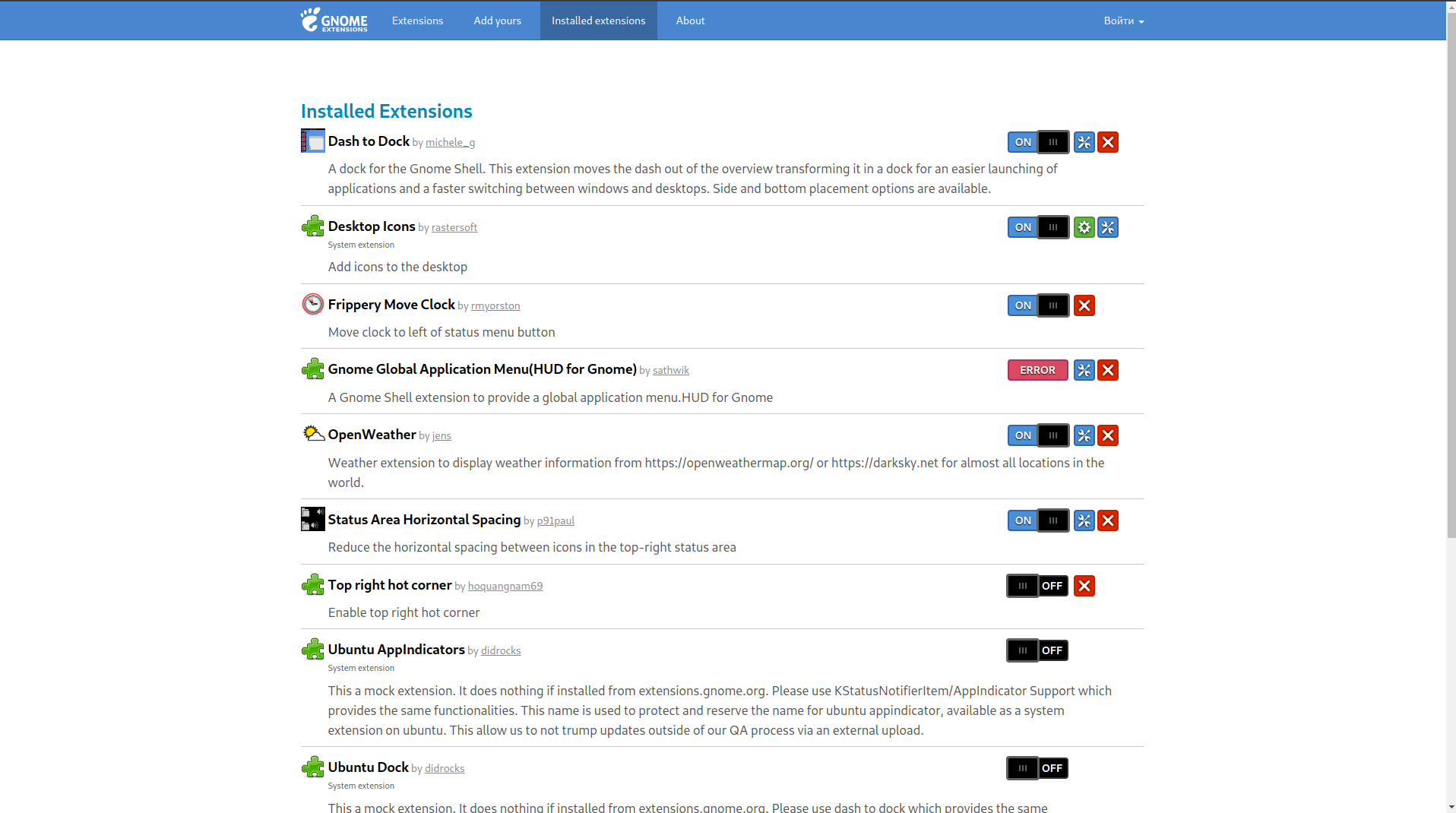 Here you can open the extension settings, as well as delete those that you no longer need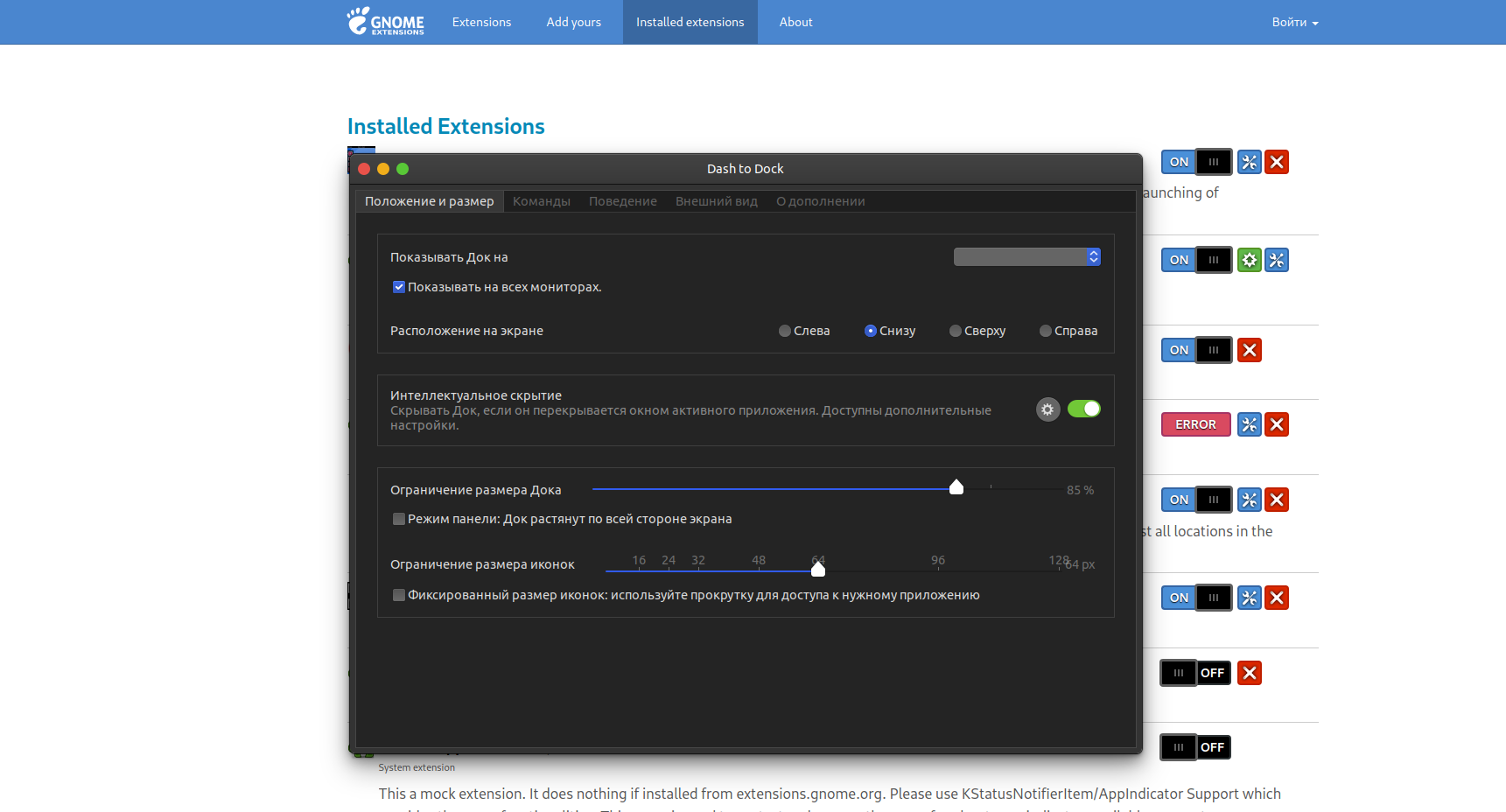 That's all. Hope the article was helpful? And if so, do not forget to share it on social networks.