Hello everybody! I continue the macbuntu section, and this time, I will show you how to make Ubuntu 20.04 look like MacOS, and at the end you will find a link to download the finished assembly.
A lot of people like the look of the MacOS operating system, and if you look at the gnome-look website (this is the site where you post extensions, themes, icons for Ubuntu), then in the first lines of the rating you will find the theme and icons of MacOS.
How to make Ubuntu 20.04 look like macos
The first thing I'll start with is installing additional extensions. In the last article, I already showed how to install the extension in Ubuntu 20.04, so I won't repeat it. You can follow the link above, and once again see the instructions.
What extensions are needed?
For starters, this will be enough.
Open the Dash to Dock settings, and do some manipulations. Move the sidebar down, and also change the location of the "Applications" button, on the other side of the dock.
Download MacOS theme and icons
To make it easier to install themes, icons, and other add-ons from the gnome-look website, I recommend installing the OCS URL. To do this, follow this link, and download the deb package of the application. Install using terminal
sudo dpkg -i ocs-url_3.1.0-0ubuntu1_amd64.deb
sudo apt install -f
After installation, follow the links below to the gnome-look website to install the theme and icons
Download McMojave theme      Download Mojave CT icons
On the "Files" tab, just click the "Install" button
Find the Gnome Tweak Tool program that you installed earlier in the application menu and go to the "Appearance" tab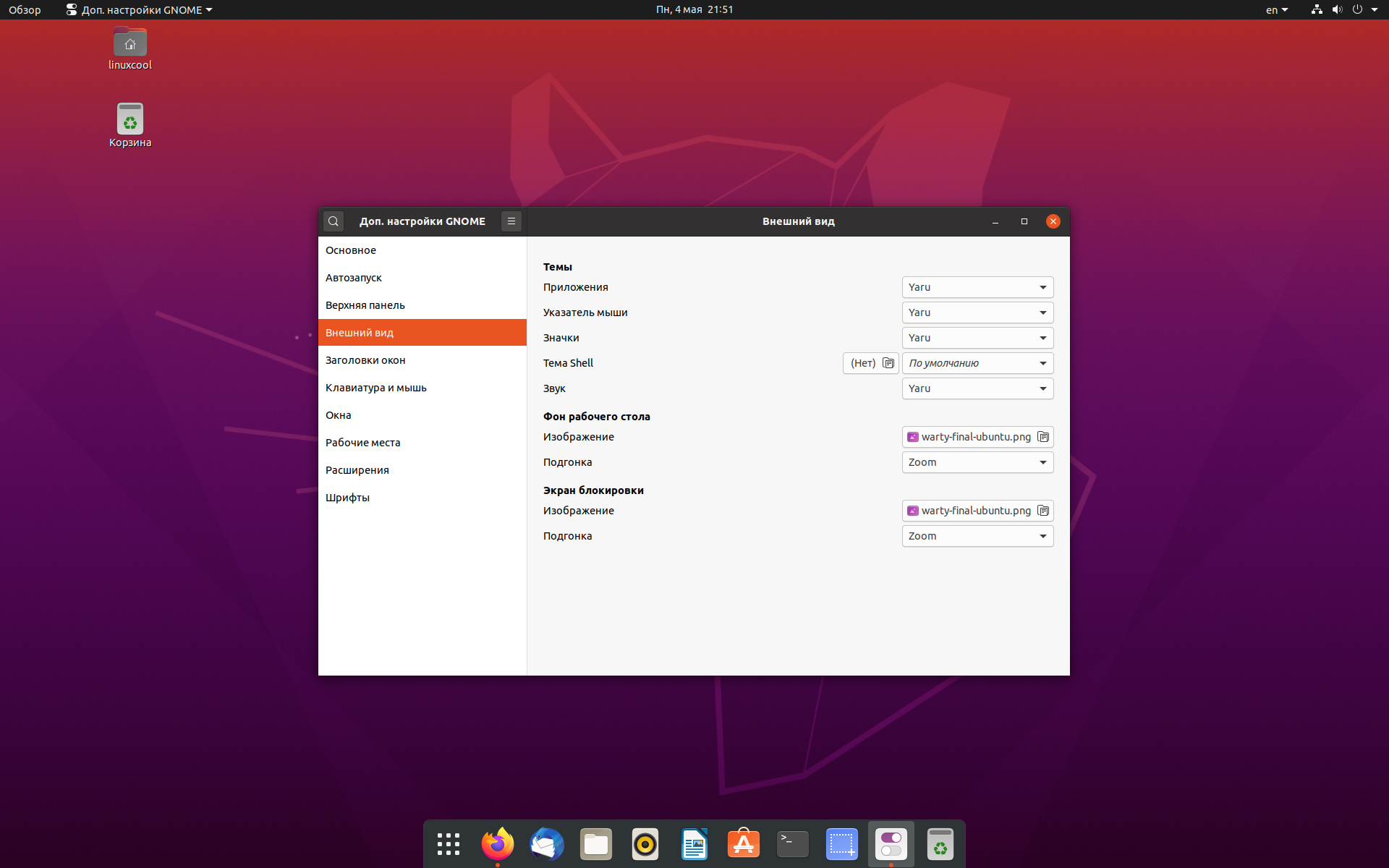 Change "Applications" and "Shell Theme" from Yaru to Mojave-dark, and "Icons" to Mojave CT Black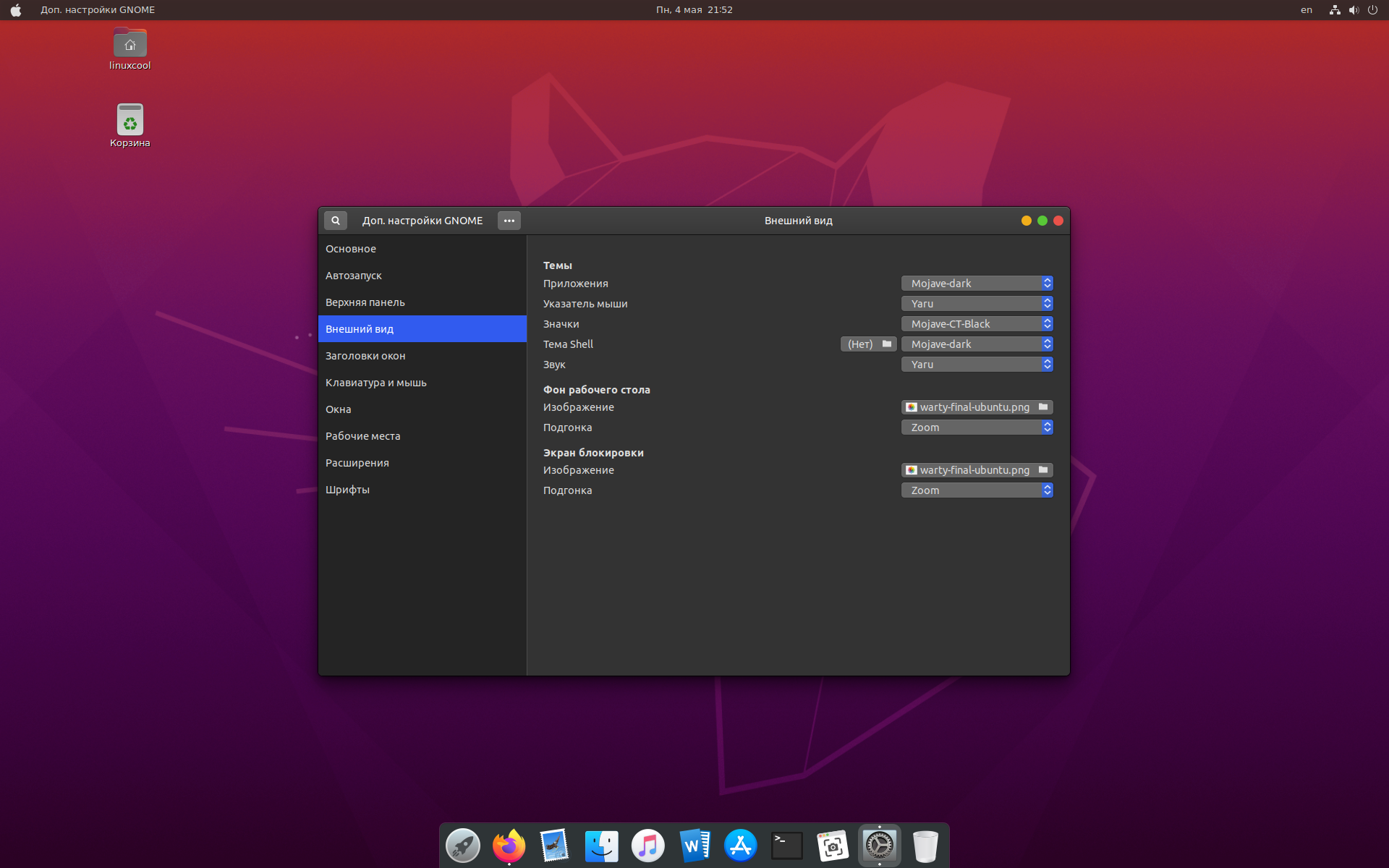 There is very little left, namely to set the desktop wallpaper.
That's what I did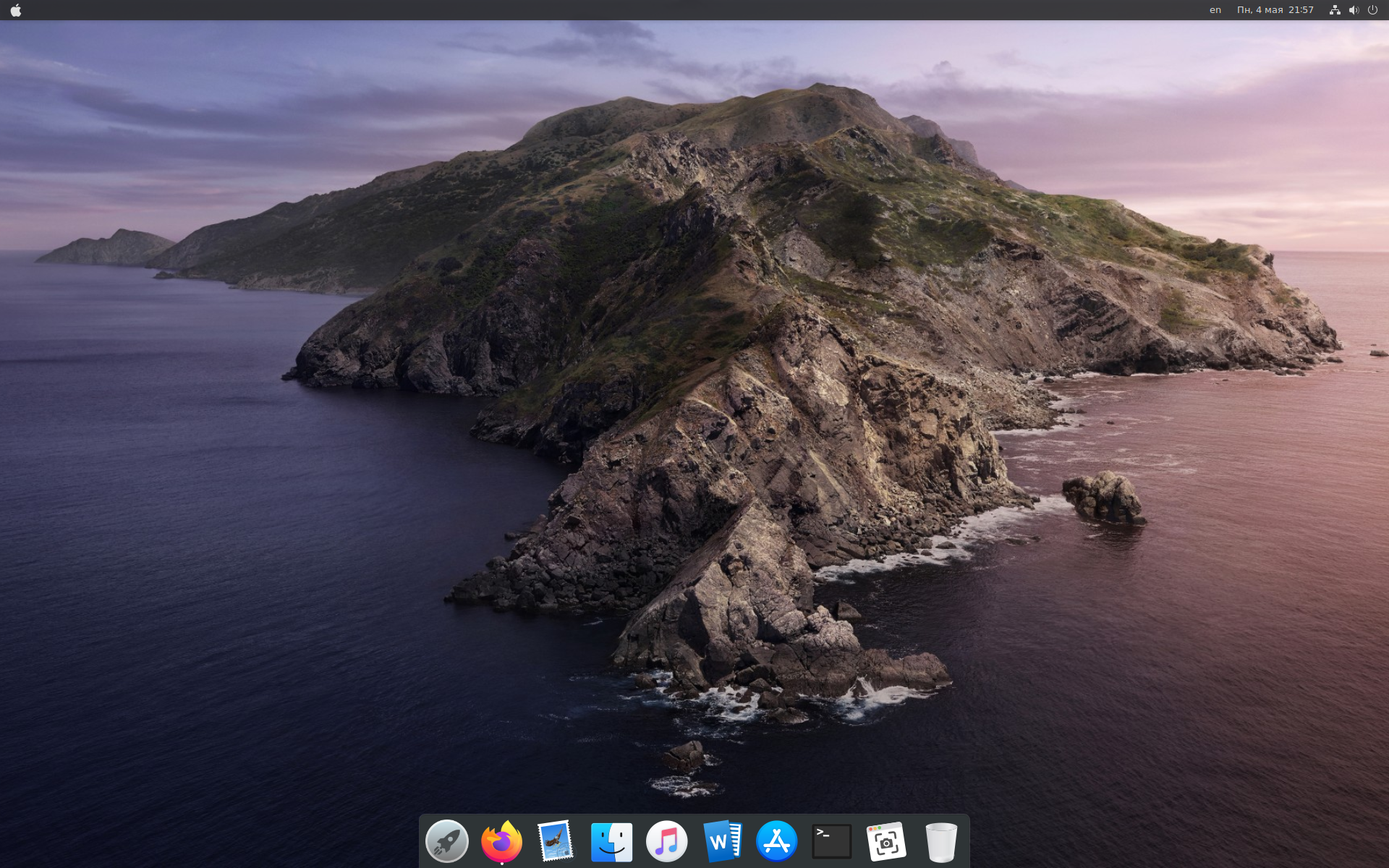 Download MacBuntu 20.04 based on Ubuntu 20.04
If you are too lazy to do all this, I put together a ready-made assembly that already has a theme, icons, and also some useful applications, for example: Google Chrome, Stacer – a utility for optimizing and cleaning the system, and others.
After downloading, install as a regular Ubuntu distribution, and enjoy.
I liked the article?  Do not forget to thank.
Several screenshots of the assembly
If you still have questions, feel free to ask in the comments below.