Hello everyone! We continue to work on assemblies similar to the appearance of the MacOS operating system. This time I present to your attention an assembly based on KDE NEON – MacBuntu KDE.
The KDE desktop can be very easily customized, and for it, probably the largest number of widgets and add-ons among other environments.
In my opinion, the system turned out to be more than successful, it installed the most popular applications according to user reviews.
Let's see what happened.
Seem to be???
The Latte-dock is used as a dock, in which I added some interesting widgets. For example, quick access to directories and drives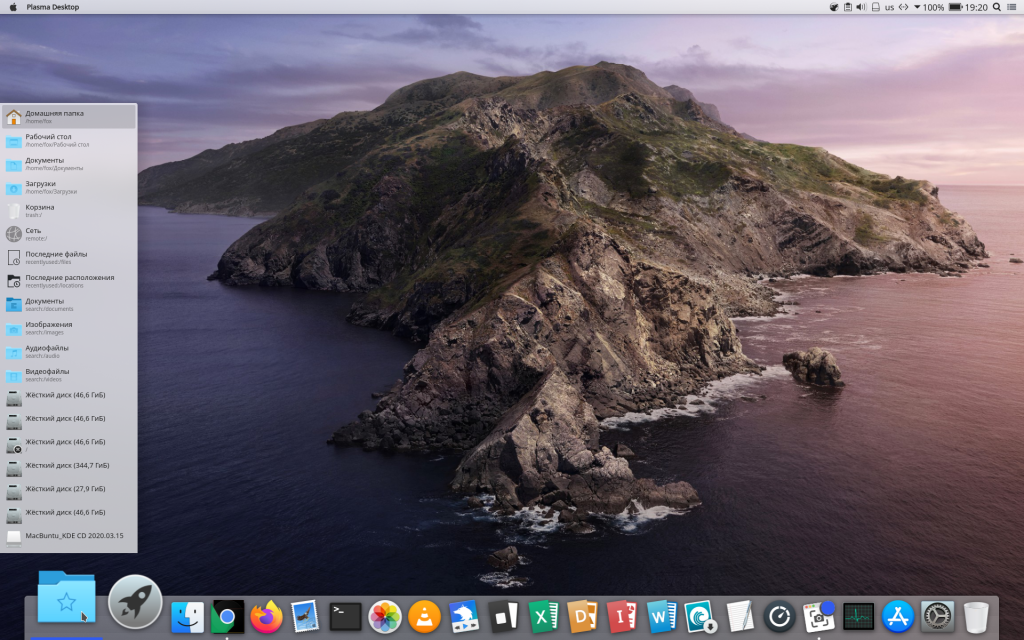 A little to the right, you will find the Launchpad icon, which opens the full-screen menu.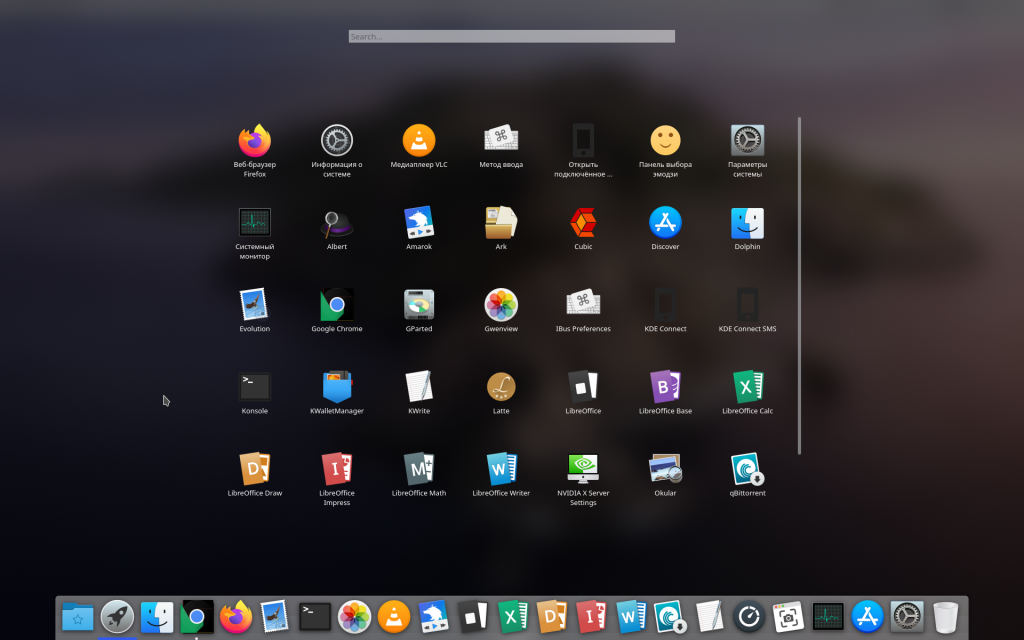 If you do not like the full-screen menu, you can use the usual one, which you will find in the upper left corner.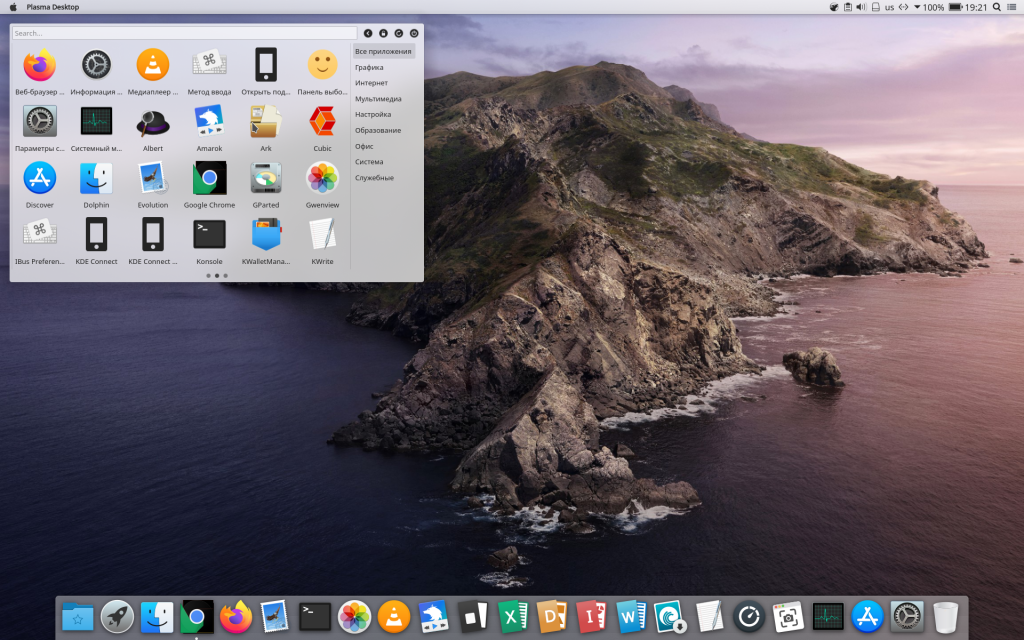 Installed a program to optimize and clean the system – Stacer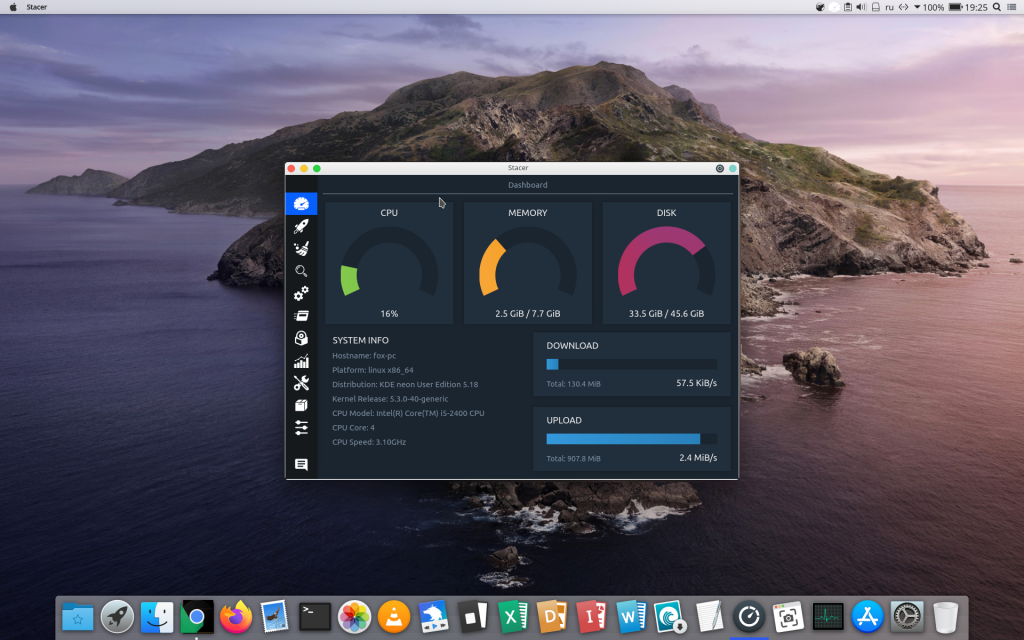 Other installed applications
Email Client – Evolution
Video Player – VLC
Music Player – Amarok
Office Suite – LibreOffice
And that's probably all. But this is enough to use the system normally.
Download MacBuntu 18.04 KDE
The assembly is available for both computers with Bios Legacy and UEFI, the links to which are presented below.
MacBuntu 18.04 KDE Bios Legacy   MacBuntu 18.04 KDE UEFI
After downloading, create a bootable USB flash drive, any convenient utility, install the system, and write your review.
Have you tried MacBuntu KDE? Write in the comments below what you liked and what not.